For Immediate Release
Author:
Sgt. Carl Huber
Date: January 29, 2019 2:47 PM
Case Number: SR19-00646
Five Arrested During "Operation Reclaim and Rebuild" Human Trafficking Operation
In conjunction with Human Trafficking Awareness Month, Officers and Deputies from San Rafael PD, Novato PD, Central Marin Police Authority and the Marin County Sheriff's Department participated in the annual 'Operation Reclaim and Rebuild' enforcement operation, coordinated by the Los Angeles Regional Human Trafficking Task Force. The Task Force had and more than 50 participating federal state and local law enforcement agencies, and task forces from across California. The three-day, statewide effort aimed at combatting human trafficking took place between Thursday, January 24, and Saturday, January 26, 2017, was conducted in various mediums and met with positive results.
Operation Reclaim and Rebuild focused on rescuing victims of sexual slavery and human trafficking, providing victims with much-needed services, identifying and arresting their captors, seeking successful prosecutions, and disrupting the demand for vulnerable victims by targeting their customers. Police agencies and other trafficking task forces throughout our state joined in the enforcement operation to send the clear message that Human Trafficking is not tolerated in our state.
The focus of the Marin portion of this operation was two-fold. One operation was targeted on the demand side of Human Trafficking and to identify and arrest men who were willing to pay to have sex with minors under 14 years of age or adults. During the operation, men responded to advertisements on the Internet. Through text and phone conversations, the men requested to engage in sex acts with a minor or an adult in exchange for money. When they arrived at the specified location, they were taken into custody without incident.
The second half of this operation was focused on locating adult or juvenile victims of Human Trafficking and arresting their traffickers. Undercover officers responded to existing advertisements on the internet in an attempt to get the females and their traffickers to respond to a designated meeting location. Once the females would arrive, officers would offer the females services through Community Violence Solutions and identify and arrest their traffickers.
As a result of the Marin County operation on January 25th, 2019:
One man was arrested for soliciting an adult for prostitution - 647(b) PC. He was cited and released.
Alejandro Lopez-Garcia, a 42 year old resident of San Rafael
Three men were arrested for the felony section of contacting a minor with the intent of performing a sex act, 288.3 (a) PC. They were booked into Marin County Jail.
Walter Artemio Diaz-Giron, a 32 year old resident of San Rafael
Mauricio Barbosa-Martinez, a 36 year old resident of San Rafael
Edin Hernandez-Vasquez, a 26 year old resident of San Rafael
One man was arrested for Pandering - 266 I(A)(1) and booked into Marin County Jail.
Michael Ray Henry Jr., a 33 year old resident of Oakland
A 23 year old female resident of Oakland, was detained on suspicion of providing prostitution services and was offered services from Community Violence Solutions.
The San Rafael Police Department would like to remind people that Human Trafficking does exist in Marin. If you know someone who is or may be a victim, please contact your local law enforcement agency. To learn more, visit www.mcceht.org.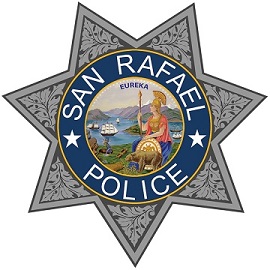 # # #
Posted: January 29, 2019 5:47 PST by Sgt. Lisa Holton

Updated: January 29, 2019 7:18 PST by Alex Holm
MORE NEWS
San Rafael Police Investigate Domestic Violence Incident[NEW]
San Rafael Police Take Proactive Measures to Protect Possible Gathering and Terra Linda Businesses[NEW]
Statement from San Rafael Chief of Police Diana Bishop
Two Suspects Cited in Bike Theft Sting
Suspicious Circumstance Leads to Stolen Dirt Bike, Gun, Drugs, and an Arrest