For Immediate Release
Author: Sergeant Justin Graham
Date: August 22, 2022 8:30 AM
Eight Arrested During First Weekend of Three-Week Summer Mobilization Effort
San Rafael, CA – The San Rafael Police Department arrested eight people, five of whom were drivers suspected of driving under the influence (DUI) and three suspected burglars, during the first weekend of a three-week summer mobilization enforcement effort that goes through to the Labor Day weekend.
The five drivers arrested for DUI had blood alcohol contents ranging from .08% to .18%. Notable arrests included a driver already on DUI probation when they were stopped for running a stop sign. The driver was also required to have a vehicle breathalyzer interlock device for the car they were driving, but it was missing. Another driver admitted to consuming 12 beers before driving. Yet another driver was speeding 40 to 50 MPH on Second Street when they ran the red light and collided with the guardrail at the intersection with Hetherton Street. The driver initially fled from the vehicle and was immediately apprehended a block away.
In addition to DUI patrols, officers also conducted traffic enforcement operations targeting traffic violators. During one of the traffic stops, a vehicle with expired registration was located, which resulted in the arrest of three suspected burglary suspects. During the contact, officers located several stolen paint sprayers, power and hand tools, and evidence of stolen identification. Officers also located narcotics in possession of one of the suspects. All three suspects were booked into the Marin County Jail on numerous charges.
The enforcement efforts were part of a national Drive Sober or Get Pulled Over summer mobilization campaign, where additional officers were on patrol throughout San Rafael to take suspected impaired drivers off the road and stop traffic violators.
Most Californians consider drunk driving as one of their most significant traffic safety concerns, and drunk driving crashes accounted for 30 percent of all traffic deaths in the state in 2020.
First-time charges for DUI are an average of $13,500 in fines and penalties, which could include a suspended license.
SRPD reminds the public that impaired driving is not just from alcohol. Marijuana, illicit drugs, even prescription and over-the-counter medications may impair.
As the summer mobilization effort continues, more DUI patrol and traffic enforcement operations are slated.
Funding for this program was provided by a grant from the California Office of Traffic Safety through the National Highway Traffic Safety Administration.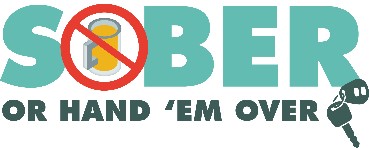 # # #
Posted: August 22, 2022 8:37 PDT by Sergeant Justin Graham
Updated: August 22, 2022 8:41 PDT by Justin Graham
MORE NEWS
Robbery Suspect Threatens Victim and Endangers Police Officers with Knife
San Rafael Police Awarded Grant from the Office of Traffic Safety
SRPD Investigating Late Night Novato Street Shooting
SRPD Investigating Solo-Vehicle Double Fatal Car Crash into Canal Waterway
SRPD Responds to Numerous Critical Incidents and Large Gathering Events