For Immediate Release
Author: Sergeant Justin Graham
Date: October 18, 2022 8:00 AM
Policing In Our Community - Community Meeting Scheduled for October 24, and November 3, 2022
San Rafael, CA - The City of San Rafael and the San Rafael Police Department is hosting two community meetings to discuss ideas about how the Police Department can best serve San Rafael.
The two meetings will be held at the Albert J. Boro Community Center at Pickleweed Park. The meetings can also be attended virtually. Both meetings will be offered in Spanish and English on the following dates:
Monday, October 24, 2022 - 6:00 to 8:00 PM in Spanish with English interpretation.
Thursday, November 3, 2022 - 6:00 to 8:00 PM in English with Spanish interpretation.
The QR code to attend the meeting virtually is featured in the graphic flyers posted below or follow the link: https://www.cityofsanrafael.org/policing-in-our-community-meetings/
The meeting will be attended by Chief of Police David Spiller, District 1 Councilmember Maika Llorens Gulati, and other City officials.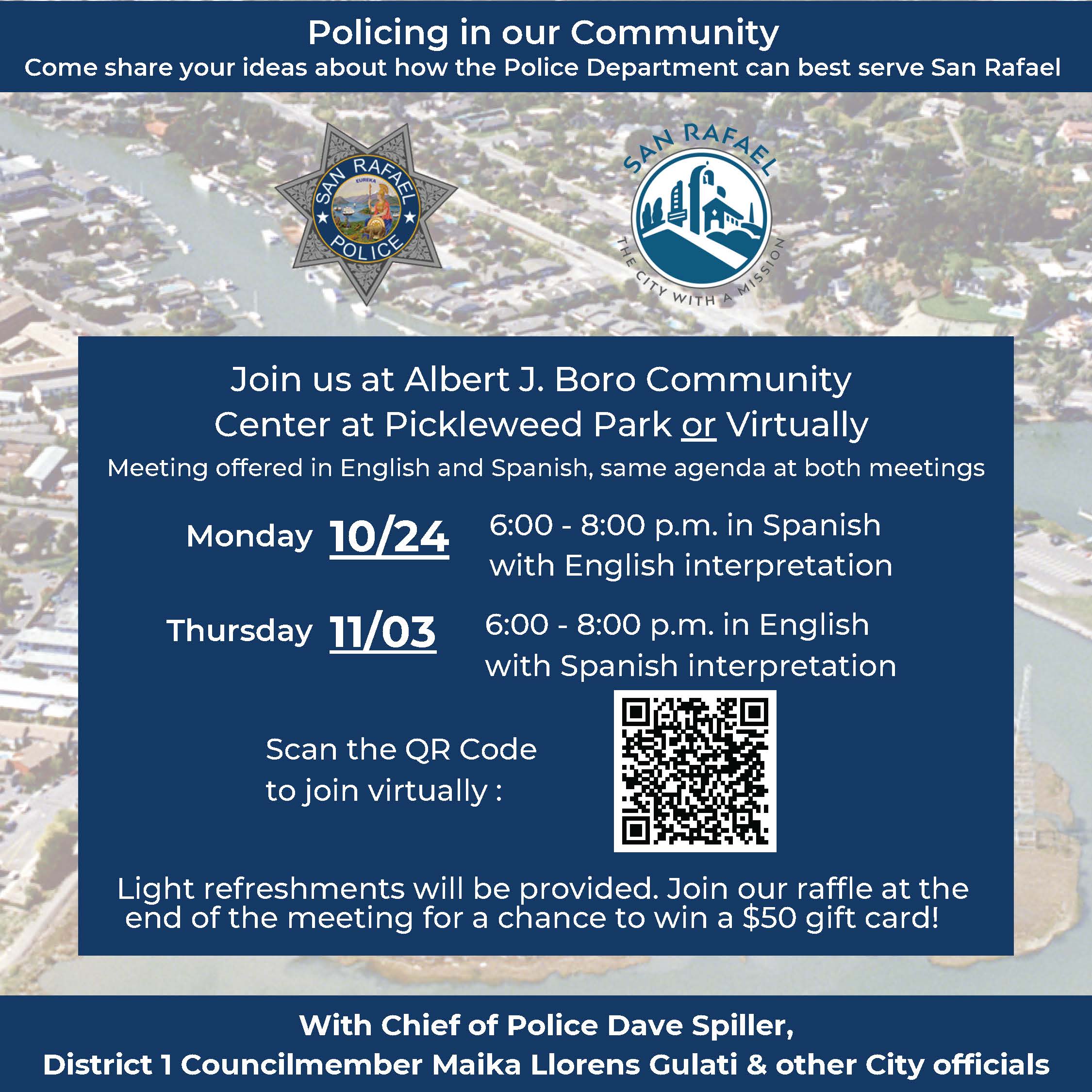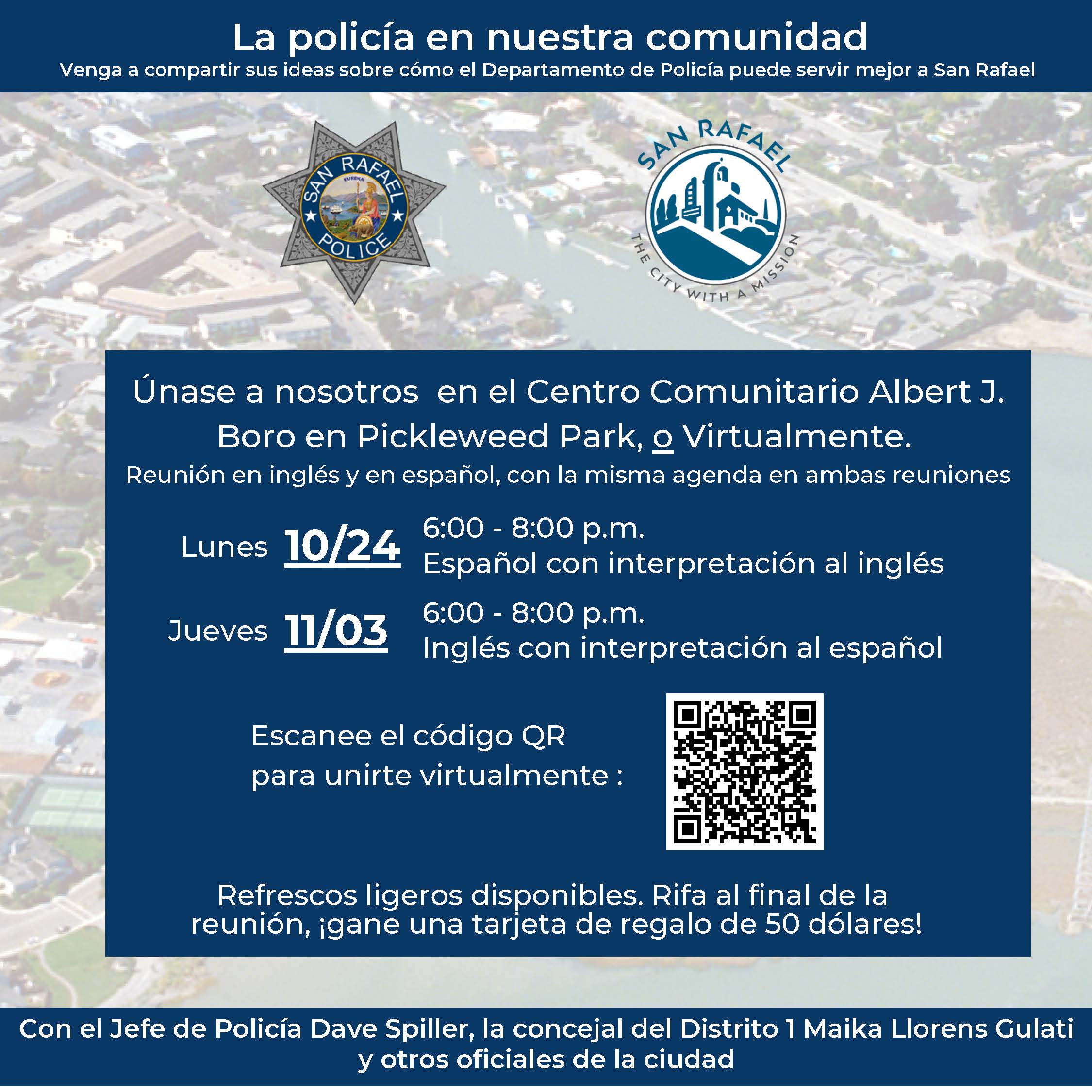 # # #
Posted: October 18, 2022 7:43 PDT by Sergeant Justin Graham
Updated: October 18, 2022 8:54 PDT by Justin Graham
MORE NEWS
Be a Saint on Saint Patrick's Day. Plan Ahead and Celebrate Responsibly with a Designated Sober Driver.
Suspect in Custody for Armed Robberies of Day Laborers
Homicide Suspect Convicted of Murder from May 2021 Case
Repeat Robbery Suspect Captured
San Rafael Police Chief and San Rafael Police Association Statement re: Tyre Nichols