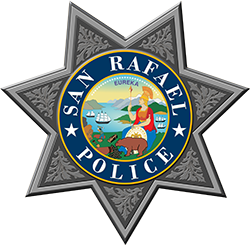 On behalf of the men and women of the San Rafael Police Department, we would like to welcome you to our website. We hope that you are able to easily find all of the information you need and we hope you are able to learn more about your police department through these pages. If you don't find what you are looking for here, please feel free to call us or come in, we are here to assist you in any way we can.
All of us that work here in the City of San Rafael and the San Rafael Police Department are working hard to build a better community - we work to provide essential services, we work to provide quality of life programs and we work to enhance community safety for everyone in San Rafael.
As your Police Chief, I am proud to lead this organization and all of the hard working men and women who proudly provide public safety services and work to enhance the quality of life in our community.
We sincerely appreciate you checking out our site.
Dave Spiller,
Police Chief
File a Police Report
computer
ONLINE
Available Report Types Online:
Check Fraud
Hit and Run (With no suspect information)
Identity Theft/Mail Theft
Illegal Dumping
Lost Property
Theft (Excluding residential burglary, electric bicycles)
Vandalism
Vehicle Burglary
Requirements:
Crime already occurred
No known suspects
You must have an email address

Note:
All online reports will be reviewed.
Please contact us at 415-485-3000 after 5 business days to obtain your case number.
If further investigation of your case is needed, you may be contacted
Filing a false police report is a crime.
Reports that do not meet online reporting requirements may be rejected.

person
IN PERSON
Emergency: 9-1-1
Non Emergency: (415) 485-3000
1375 Fifth Avenue
San Rafael, CA 94901
Lobby Hours:
Monday-Friday: 8:00 AM - 5:00 PM
Saturday: 10:00 AM - 2:00 PM
Sunday: Closed
CONTACT
account_balance
Emergency: 911
Non Emergency: (415) 485-3000
San Rafael Police Department
1375 Fifth Avenue
San Rafael, CA 94901
Lobby Hours:
Monday-Friday: 8:00 AM - 5:00 PM
Saturday: 10:00 AM - 2:00 PM
Sunday: Closed
phone
| | |
| --- | --- |
| Emergency | 9-1-1 |
| Emergency | (415) 485-3393 |
| Non Emergency | (415) 485-3000 |
| General Information: | (415) 485-3000 |
| General Inquiries: | Send Message |
| Business Office | (415) 485-3040 |
| Commendations and Complaints | Click Here |
| Community Outreach | (415) 485-3114 |
| Investigations | (415) 485-3000 |
| Parking Services | Click Here |
| Personnel | (415) 485-3031 |
| Property/Evidence | (415) 485-3022 |
| Report Abandoned Vehicle | (415) 485-3033 |
| Records | (415) 485-3000 |
| Traffic | (415) 485-3034 |
| Training | (415) 485-3000 |
| Youth Services Bureau Supervisor | (415) 485-3025 |